Some songwriters are widely praised and well known. Their stature as masters of their craft and acclaim for their songwriting abilities spreads, and they become nationally, or even world famous. All too often, however, some of the most talented, gifted songwriters get swept under the rug, or hug the coattails of obscurity willingly. There are those songwriters who develop intense cult followings, suspended on a pedestal for lucky individuals in the know.
Aimee Argote's consistent output since 2005 under the moniker Des Ark has suspended her to such a cult status. Argote's early material, raw, blistering post-punk with a heavy nod to the blues, has given way in more recent years to a restless, Appalachian-laden folk style since the loss of her drummer, the only other true "member" of Des Ark.
Loose Lips Sink Ships
, the band's first true LP puts Argote's talented guitar playing on display as she rails through eight songs, howling, sobbing, and sometimes outright screaming.
It is a far cry from the place we find her now in recent recordings; live she may bring the electric band with her, but on the live recording from WXDU, we find Argote as her most intimate and delicate, where newer songs like "Bonne Chance, Asshole" show off her incredible voice, as well as her creative and under appreciated guitar playing and tunings. The first song on
Live on WXDU Vol. 1
, "The Artistic Possibilites of Sub-Standard Housing and Food Stamps" even features Argote's parents clapping and stomping along. And the first two songs on Vol. 2 feature banjo, and are perhaps some of the finest tracks Argote has ever laid down.
2008's
Battle of the Beards
, a split with Ben Davis and the Jetts, is Argote's finest studio outing. A coherent EP that showcases her newer, country-tinged anarcho/blues/folk/punk/what-the-fuck-ever styling perfectly with accompaniment from piano and a string section.
If you have been sleeping on giving Des Ark a try, wait no longer. Aimee Argote deserves to be recognized as one of the greatest songwriters alive today; one that is able to capture and dissect the most secretive, taboo parts of the human psyche. Casual sex, homosexuality, alcoholism, and self-loathing are often given the nod amidst a wave of gentle, article finger-picking and a voice that creaks, moans, coos, and shrieks, demanding your immediate attention.
I am missing her first release, a split 7" with Bellafea put out in 2005. Anyone got it?
* * *

Day of Prole (20??)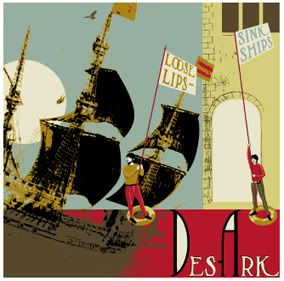 Loose Lips Sink Ships (2005)
Live on WXDU Vol. 1
Live on WXDU Vol. 2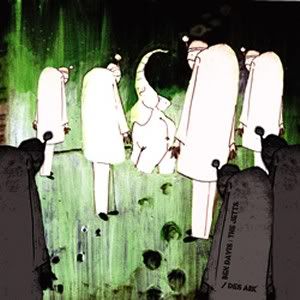 'Battle of the Beards' Split with Ben Davis and the Jetts (2007)