1994!



Spires


Happy 2010! With the first post of the New Year I give you the 1994!/Spires Split, which is a post I've been sitting on for a while.
I picked this record up quite a while ago when I was in Lancaster and it looks great on blue opaque vinyl. It's limited to 500 copies so buy it quick
here
.
The split features two bands signed to the up and coming Inkblot Records (who can now boast a roster including the likes of scene darlings like Mammoth Grinder, Loma Prieta, Antilles, and In First Person); Spires, from Oakland, California, and 1994!, from Lancaster, PA.
Musically, the two bands are quite different, but not to the point where their sounds clash with one another. Each side is a nice compliment to the other.
1994! continues to blaze their own path with raucous, jangly, and, on this split, far more anthemic post-hardcore jaunts that make them one of the most interesting bands around right now. The three songs they offer up here harken back to the more epic feel of their first demo while retaining more mature, tight sound of their debut LP (both of which can be downloaded
here
). They always put on a great show, so if they're coming to a town near you go check them out!
Spires' three songs were a great surprise, because I had actually never heard this band until I played this split. They play a gritty, yet restrained and subtle brand of hardcore that reminds a bit of a more straight-up hardcore version of Storm the Bastille, with a little bit of Funeral Diner thrown in.
Hope you enjoy it!
Spires on Myspace

1994! on Myspace

* * *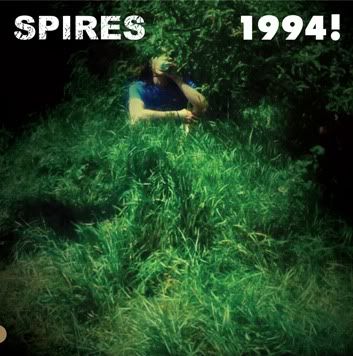 1994!/Spires Split (2009)