The first time I heard Battle of Wolf 359, I nearly shit myself. In the past decade or so, Europe has emerged as a hotbed of DIY punk activity, stretching from the Iberian peninsula to the former Soviet satellites, and have sheltered some of the most interesting and groundbreaking hardcore acts active today, but Britain has seemed to have little to add to the equation for whatever reason.
The United Kingdom's Battle of Wolf 359, along with acts like split-mates Kaddish and crust Gods Fall of Efrafa, have refreshed the British hardcore scene with their unique sounds, mixing elements of hardcore, emo-violence, and doom into their music.
BOW359's sound is characterized by grimy bass, fast-paced, epic guitar riffs, and breakneck drumming grounded by two vocalists, one male and one female.
React with Protest just released
The Death Affect
, which is BOW359's first full length LP. It does not disappoint. Moments of quiet melody peer through passages of absolute chaos, which the dual vocals add a great depth to. I am a huge fan of their previous body of work, especially the Kaddish split and "Tsunkatse", which appeared on the Emo Annihilation compilation, and
The Death Affect
seems to be the next logical step in their body of work; overall a very solid LP. My one piece of constructive criticism would be to add just a little variation; the songs flow together extremely well, but sometimes it seems the melodic passages should be expanded upon to add a little more depth to their sound. Regardless, this will surely be one of the strongest hardcore releases of 2009. Download it, and all their other material.


BUY SHIT


MYSPACE

* * *


Summer 2007 Tour CD-R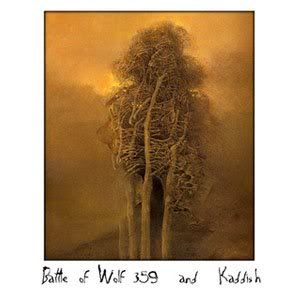 Battle of Wolf 359/Kaddish Split (2008)
Battle of Wolf 359/Singaia Split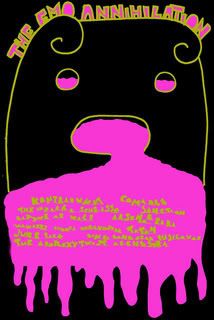 Emo Annihilation Compilation (2008)
The Death Affect (2009)