Let's be honest: corporate sponsorship and punk don't mix. The two have about as volatile a relationship as potassium and water.
It's not surprising when bands like All Time Low and their neo-pop-punk Myspace generation kin sell out; they probably never hid their full intentions to sell out from their first practice together. For the sake of argument, let's just dismiss these aforementioned bands for what they are: thinly veiled pop artists disguised as "punk" or "emo" musicians.
In the alternate universe most readers of this blog probably live in, punk is an all-encompassing word that can mean a million different things and sound like a million different sounds. DIY releases, small-print labels run by kids out of their garages, low-fi tape duplications, anti-corporate lyrics, basement shows: these are just a few of the things that probably come to mind.
A few things that probably don't come to mind are the Toyota subsidiary Scion, corporations sponsoring metal concerts, and Magrudergrind, the legendary D.C. based grindcore band, putting out records on Scion's A/V record label.
Yes, you read correctly. Grindcore giants Magrudergrind's, (who have toured all over the world and released countless records over their long tenure as a well respected, anti-fascist, highly opinionated, DIY band over the years), new
Grind Crusher
10" has been released for free by Scion A/V, who have hosted metal concerts and festivals featuring the likes of Trash Talk and Mastodon (not personal favorites of mine, I'd like to mention).
It certainly seems a far cry from the group who released an album called
Don't Support Humanitary Aid Led By the Church
. And the Scion logo isn't exactly hidden away in a corner on the insert or something; it's featured prominently at the bottom center of the record's front cover.
However, before we delve any further into why this might legitimately make any Magrudergrind fan jealous, let's take one step back.
There's really only one problem with any hardcore elitist who's attempting to talk shit on one of D.C.'s most well known bands for selling out: this record fucking shreds. And with song titles like "Incapacity Reigns" and "Conditioned Minds" it doesn't exactly sound like lead vocalist Avi has suddenly had a change of heart about his no-bullshit, anti-fascist, anti-scene politics, anti-capitalist values.
The album clocks in at somewhere around eleven minutes, and every single one of them seems to carry the band forward from their previous release, 2009's self titled LP. From the newly acquired production value to the hip-hop interludes that seem to have become a staple of the band's sound as they move forward, even from the guitar solo (?!?!) on the album's closing track, the five minute plus long "Cognition".
As bizarre as it may seem that out of all bands, of out any scene, Magrudergrind has put out a record via Scion A/V, they haven't suddenly started writing cheese metal music all the sudden.
And as a huge corporation, Toyota might not have the best of reputations, but we're not exactly supporting them if we take them up on their offer to download this album for free, are we? Or by supporting the band in any way shape or form.
I guess the best way for anyone to form an opinion, in this case, would probably be by letting the music speak for itself.
I think I've posted everything the band has released besides a two song sampler put out previous to the release of
Religious Baffle
. If I've missed anything, please post the release in the comments!


Recieve a FREE copy of the 10" when you pre-order it with another record or a T-shirt here.

Read the Brooklyn Vegan blog post here.

Read an editorial in opposition to Magrudergrind's decision here.

Read a supportive article here and here. Also features Magrudergrind's explanation of releasing the record through Scion.




Magrudergrind live at Obscene Extreme Fest (All songs from Rehashed, except one from Don't Support...:



* * *


Don't Support Humanitary Aid Led By The Church (2003)
Religious Baffle (2003)


Magrudergrind/Vomit Spawn - "Not A Happy Meal For A 13 Year Old Girl Who Found Razor Blades In Her French Fries/Live? Split" (2004)



Magrudergrind/Akkolyte Split (2004)"


Owned!! (2004)
Sanity's Dawn/Magrudergrind - "Humanity In Decline" Split (2005)
Magrudergrind/Godstomper Split (2005)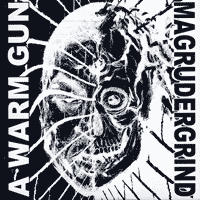 Magrudergrind/A Warm Gun Split (2005)
Sixty Two Trax of Thrash (2005)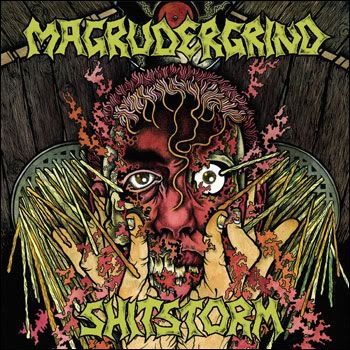 Magrudergrind/Shitstorm Split (2006)
Magrudergrind/Sylvester Staline Split (2006)
Rehashed (2007)
This Comp Kills Fascists Vol. 1 (2008)
Magrudergrind (2009)
Crusher 10" (2010)