The Appleseed Cast
are one of the forefathers of modern emo music. Their sound, which has progressed from Mineral-esque emo music to post-rock in the vein of Mono, set the groundwork for "indie" bands since THE TURN OF THE CENTURY. They live in Kansas now, but in the past they were stationed in California and North Carolina.
Their first album is very Mineral and Sunny Day Real Estate, you know? That really nice late '90s emo. Their sound then began to get more "atmospheric" and shit leading up to Low Level Owl (which I bought on 3xLP in South Carolina years ago), which is an even balance between post rock and what would be called "indie" rock, although it is still very much and emo record. It was recorded over the span of a month and they used organs and shit after the core instruments were tracked to fill out the sound. Next came Two Conversations and Peregrine, which were less post-rock and more "indie"(I really fucking hate it when people call music indie, but you know the sound that I am talking about). Their most recent album, Sagarmatha, is a post-rock record. There are vocals, but for the most part it is very atmospheric and shit. Its good, very mature. Word has it that they are recording for another LP and are going on tour again soon. These guys are one of my favorite bands ever, I love all of their releases. I saw them in 2009 and it was amazing, I wish I could have seen the Low Level Owl tour.
Below is everything that they have put out, plus a compilation and a song from another compilation. I was unable to find "The Graveface Sampler" and "Kumquats & Apricots", both of which has one Appleseed song. There is also a video down there, so enjoy. This is one of the only posts that I put the release year onto the albums because it is important to know the growth of the band and listen to their sound evolve.
Word.

***



The End of the Ring Wars (1998)



A Million Miles Away - The Emo Diaries No. 2 (1998)



Tale of the Aftermath b/w Skatter Ik Ignito
(1998)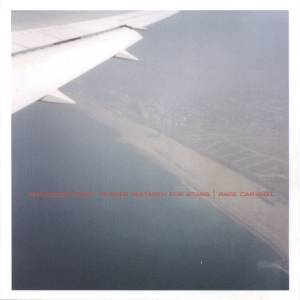 The Appleseed Cast / Planes Mistaken For Stars / Race Car Riot (1999)



Mare Vitalis (2000)



Low Level Owl: Volume I (2001)




Low Level Owl: Volume II (2001)




Lost Songs(2002)



Two Conversations (2003)



"The Spider Wall" from Deep Elm Unreleased No. 2 (2003)



Peregrine (2006)



Sagarmatha (2009)