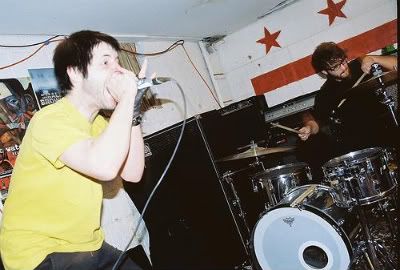 Osceola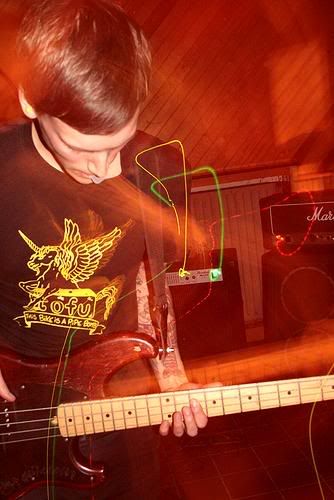 Suis La Lune

I'm a little late on posting this shit but whatever!
This is a highly anticapted split that has been in the works since Suis La Lune came over to the U.S. for their summer tour with Osceola. This just finally came out last month and it lives up the hype.
The Osceola side of this record features two of their most abrasive songs to date, and some of their strongest material by far since losing their second guitarist. Lyrically, vocalist Mikey Young focuses on themes of isolation and lost love, and the lyric sheet carries brief explanations of his lyrics, something I always like to see on a punk release.
Osceola hails from the Baltimore/D.C. area and features current/ex members of groups like Army of Kashyyyk and Tunes for Bears to Dance To. They've got a '06-'08 discography coming out soon on Utarid Tapes, so look out for it!
Suis La Lune's sole song on this release is "Friends", and it is a continuation in the progression of their sound. This one sounds like it would have fit right in on the Heir 10", but it definitely has an atmosphere all it's own. Definitely one of their strongest songs.
I just recently got my clear copy of this record (out of 50!) in the mail and it looks and sounds great. Both labels definitely have some black copies left, although I'm sure that by now all clear copies are gone!
Buy the 7" from Protagonist (US)

Fasaden (Europe)

* * *


Suis La Lune/Osceola Split 7" (2009)