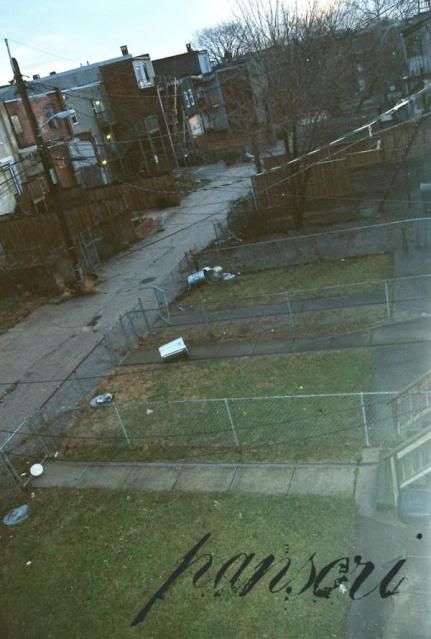 Pansori is a band from Baltimore that features members of
Army of Kashyyyk
, ROTA, and
The Summer We Went
(as well as others I'm sure). They play an epic brand of screamo, complete with violins and post-rockesque compositions. Parts range from melodic guitar driven interludes to heavy breakdowns, and crescendos.
Their debut release consists of one 19+ minute long song. Fans of bands like City of Caterpillar, Pg. 99, June Paik, and some of their previous projects (Army of Kashyyyk, ROTA) will find this a welcome addition to their libraries.
I actually went to one of these guy's show when they played with Suis La Lune in College Park not too long ago, but missed their set. Bummer. I hear they rule live. Check it out.
Myspace
* * *


Demo '09