Hailing from Japan, Toe's composition and style varies greatly from many of the more traditional soft/loud dynamic-oriented post-rock groups (like Explosions in the Sky, Mogwai, etc.). I would also dare to say they could be classified as math rock as well, due to the complex structure of the songs. If I had to make a comparison, I would say they are much more akin in style to
Pele
than anyone else I can think of off the top of my head, although I'd say their songs are more compact and structured than Pele's lilting, dreamy style.
Propelled forward by the unbelievably talented Kashikura Takashi on drums, Toe's melodic tendencies develop beautiful results. His fills are lightning quick, and he has one of the most original styles I've ever heard. Rolling bass and fast-paced, riff-oriented guitars create a beautiful patchwork to match Takashi's beats. While "Vague Plot" focuses more on jam packing rollicking post-rock compositions into a three minute pop song structure, their newest output "New Sentimentality" relies upon subtle shifts in rhythm to build tension while still utilizing clean, melodic, (and even acoustic) guitars. Download it all!
Here's a really amazing video from their
RGBDVD
release. The song is called "Kodoku No Hatsumei".



* * *


Songs, Ideas We Forgot (2002)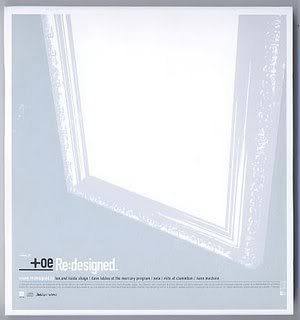 Re:designed (2003)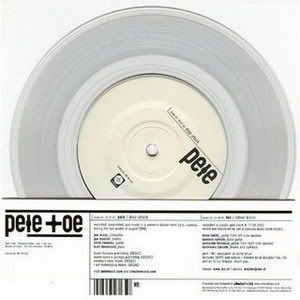 Pele/Toe Split (2004)
The Book About My Idle Plot on a Vague Anxiety (2005)
New Sentimentality (2006)