Most of you are probably very familiar with Pygmy Lush by now. The project has grown to be the most popular of any post Pg. 99 project. In a career that now spans three full length albums and 4 years, as well as tours with groups like Des Ark and Ghastly City Sleep, Pygmy Lush's steady output and presence has made them a mainstay in the DIY scene which most of them have been a part of for over twenty years.
They are infamous for their "loud" and "quiet" sets, with fans often left wondering which band they will see that night - a loud, raucous rock and roll band, or a dynamic folk group. 2007's
Bitter River
, their debut record showcased both the band's distinctive, and very different, sounds. Lately, the band has embraced mainly their folky side. Their last two LP's contain no "loud" songs, but their excellent offering on their side of 2009's split with Turboslut showcases some of their best material, both loud and soft. Their newest offering, 2011's
Old Friends
was recorded with Des Ark's Aimee Argote serving as a back up singer/musician on a few of the songs (she is pictured in the photo of the group above), and may be their best recording yet.
Tuesday night's show in Baltimore at the Golden West Cafe on 36th St. came on the heels of an all day recording session with J. Robbins of Jawbox fame. The band was apparently recording a version of "Serve The Servants" for a Nirvana tribute compilation. I missed the first band, Big Mouth, so I can't really say anything about them. Bad Biology played next, a really great kind of grimy, rock and rolly hardcore band featuring members of a couple of other Baltimore bands. It was their first show in about 6 months.
Pygmy Lush headlined, and played mostly material from
Old Friends
, and opened with the album's excellent first song, "Yellow Hall", a kind of demented sea shanty that translates beautifully to the live stage. They also played "Asphalt", the most instantly recognizable Pygmy Lush song, as well as "Big Black River" from
Bitter River
upon request from the crowd as an encore.
It was by far the best set I've ever seen the band play, loud or soft. They seemed to be truly enjoying themselves; as they jammed away on the last two songs of their set you could see smiles breaking out on their faces. After the show, Chris Taylor said that they felt liberated by the freedom of playing live after being in the studio all day - they could embrace their mistakes and just have fun. It was certainly visible to everyone in attendance.
* * *


Bitter River (2007)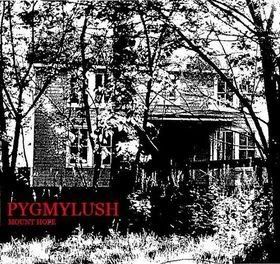 Mount Hope (2008)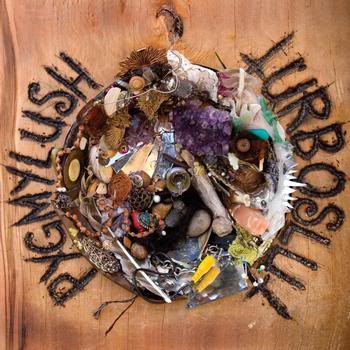 Pygmy Lush/Turboslut Split (2009)
Old Friends (2011)


Cold World/Guilt 7" (2011)

OTHER SHIT

Homegrown (B-sides and demos circa Mount Hope)

In A Hole (Live Set 10/24/09, Richmond, VA)

Original blog post from Robotic Empire containing In A Hole recording