Here's another hardcore super group featuring Will Killingsworth. This band features members of Relics, Ampere, Orchid, Think I Care, Failures, Glue, Bucket Full of Teeth...okay, basically every band Will Killingsworth has ever been in plus a few others.
Vaccine plays very fast, very powerful, very short powerviolence with a straightedge message. And by very short, I mean extremely fucking short. Like, their five song demo clocks in at a little over two minutes.
This demo was originally released on a cassette limited to 100 copies which has been long since sold out.
You can order the one sided 7" from Killingsworth's label
Clean Plate
, or
Red Room Records
. Each site had only 35 copies of colored vinyl for sale, so I'm sure they're gone for now, but there should still be copies of black vinyl available! (I would reccomend Red Room, since Clean Plate can be a wee bit slow sometimes...)
Vaccine's website
And guys, sorry about not updating much lately. I'm really going to start posting more frequently!
* * *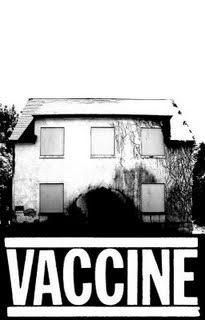 Demo (2009)