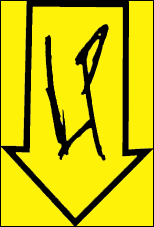 From Level Plane's
website
.
New York City apartments are often barely suited for human occupation; they are cramped, often in disrepair and structural disarray. Not the kind of place you normally want to show your parents after you graduate college, and a far from romantic starting point for an independent record label.

Level-Plane records was founded in 1997 with the intention of having a name and mailing address to put on the back cover of the first 7" by SAETIA. The idea that the label would grow to it's current size and enable me to release records for artists as diverse as Muslimgauze, The One AM Radio and Lickgoldensky was something I could never have imagined.

The label has seemingly taken on a life of it's own and has definitely grown past anything I could have ever expected. We're nearing 100 releases and despite the seemingly endless work and occasional frustration I'm thankful for the fact that I'm more excited about being involved with music now than I ever have been before.

Playing in bands and running this label has given me the opportunity to meet some of the most talented and creative people in underground music.
Level Plane Records is legendary, and this compilation features music from legendary bands like Bucket Full of Teeth, City of Caterpillar, Neil Perry, Transistor, Transistor, Hot Cross, Malady, Amanda Woodward, Melt Banana...the list goes on and on.
The real allure of this compilation though is the second disc, which is comprised of unreleased material from some great bands, including A Day in Black and White, City Of Caterpillar ("Driving Spain Up A Wall"; you may know it from a youtube video or it's circulation on the internet for years), Lickgoldensky, Transistor Transistor, Wolves, and one of Neil Perry's famous jam tracks.
* * *


Level Plane Records: 80 Records and We're Not Broke (Yet) Disc 1
Disc 2