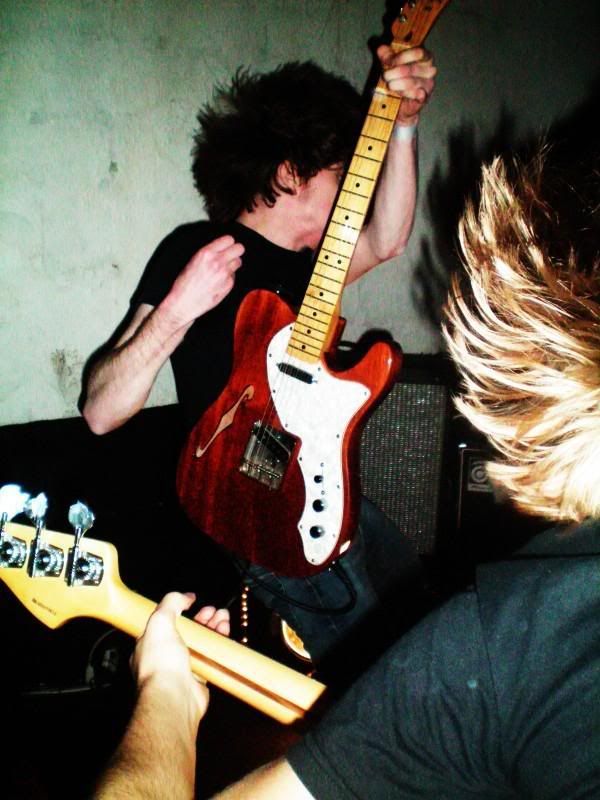 EDIT: THE LINK IN THIS THREAD IS DEAD. FIND THE THREAD CALLED "OOPS" TO FIND THE RE-POST.
Native is a band from Indiana who are currently touring the U.S. I was planning on seeing them in Baltimore when they came through but burned out. Their newest release, the "We Erase; Delete EP" is dancy as fuck, yet strangely reminiscent of all those "skramz" and mathy bands you love too. With weird chanted vocals and awesome finger tapping Native brings a truly original sound.
On a side note, all their members look vaguely similar on the verge of creepiness. Regardless, this shit fucking rules.
Native's Myspace
* * *



We Erase; Delete EP