For some reason, throughout my whole life, I have had a great love for traditional American music. Maybe it was being raised on artists like John Prine and Bob Dylan, or maybe it's just the honky in me, but every damn time I hear a banjo twang of a harmonica hum I start tapping my foot. Throughout generations, folk troubadours and singer-songwriters have often been the voice of the workingman, the social outcast, and the progressive thinker. From Guthrie and his gang to Dylan and his inner circle, these individuals and their peers often become cultural icons. But for every great singer-songwriter or group who ends up getting written about in your high school history book, there are those great artists who's success never quite live up to their talent.
For Frederick, Maryland's own Drug Money, this has never been a problem. The quartet-turned trio consisting of Jordan Romero, Alex Zachreal (sorry if I butchered that Alex), and Alex Kaufman, (and formerly Justin Whittaker) write roots music that is as grounded in the folk tradition as it is grounded in the DIY punk tradition. Humble beginnings and a demo recorded on a laptop led to...the departure of a snare player and an almost equally humbly recorded full length on a laptop. The songs themselves seem frantic; even the down-tempo jams seemingly hang by a thread as if this were the last time that it may ever be performed. While the lo-fi aspect of these recordings may make some guffaw or turn their heads, one listen to an early Bill Callahan record should humble naysayers quickly - recording quality can hardly hamper an amazing song - most times it adds an aura of mystery, an embodiment of the rebellious spirit of the artists approach to recording.
The true accomplishment here is "Baby, Let Me Home" a sprawling LP recorded in Jordan's bedroom. But the demo cannot be dismissed. Missing from the LP is "Next Wednesday," a great singalong that has been retired at live shows, and the demo version of "8 AM" is far superior to the version found on the album.
These guys are some of my good friends, and I love them. Check out their music!
Interested in a CD? Check out their myspace, they probably have some.
MYSPAAAACE
* * *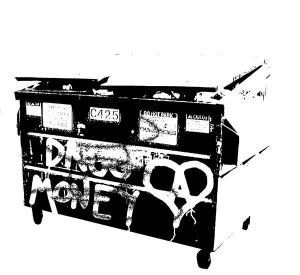 Drug Money Demo (2008)
Baby, Let Me Home (2009)