So, I was supposed to do a Monument post forever ago. Dan (vocals/bass) had contacted me via an e-mail asking to listen to his band Monument and post some songs. We get a lot of these e-mails, and usually they are just spam from some ridiculous metal band, but I was bored. So I downloaded the songs and took a listen. I was amazed at the quality. I then surfed on over to their myspace page and found out that the group features an ex-member of The Summer We Went West, a band I absolutely love! (that post is coming soon) However, my lazy nature got in the way of me actually putting in the time to sit down and write a well-thought out post, and anyways, it seemed that these guys had all the internet hype they needed. Suddenly they were everywhere I looked!
And they absolutely deserve it. They play upbeat, midwest-esque emo in the vein of Braid, or American Football on speed. These guys hail from Washington, D.C., a metropolitan area with a long history of punk bands, but these guys are something totally different from the whole Dischord scene. I not too long ago had the pleasure of playing with these guys and watching their set, and it was incredible. Great, wild, off-kilter vocals bounce off extremely imaginative guitar work and a tight rhythm section.
The "Honey, I Shrank the Kids" influenced Florida EP is a fun listen (sample lyric: DON'T EAT ME!), but the real meat and potatoes of this band's material can be found on their Demo and 7". The demo lays the groundwork for the Monument sound, and it was what I heard first. The 7" just came out, and it is really, really amazing. If you listen to this record, I don't see how you couldn't love it.
Buy their 7" off their
myspace.
Here's a video live at WMUC (UMD College Park radio), I haven't watched it personally sooo I dono what happens! It's a surprise!


* * *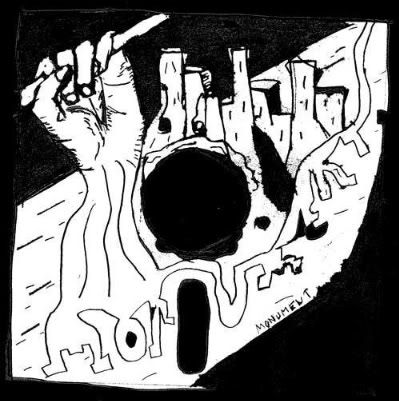 Demo
Florida EP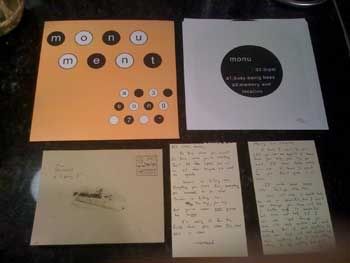 3 Song 7"